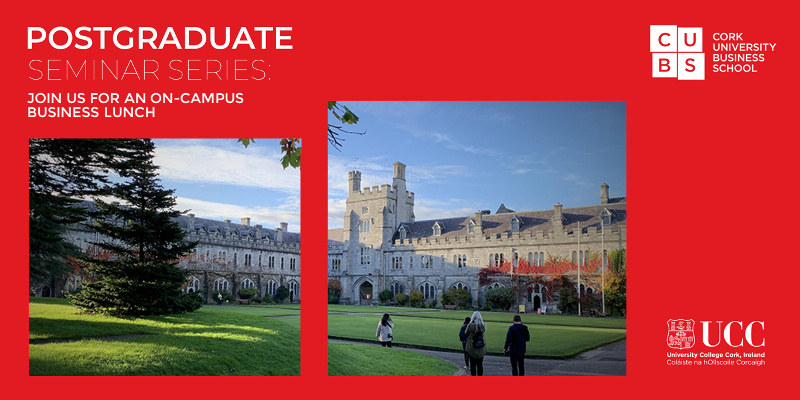 Join us on campus for a Business Lunch and learn about the postgraduate opportunities available to you in the Business School.
Cork University Business School is hosting a Business Lunch at UCC. This event is an opportunity for you to find out more information about CUBS postgraduate programmes and career opportunities, speak to lecturers and current students and find out about funding, all while enjoying a free lunch. We are delighted to welcome students from all disciplines and have many students from Arts, Science and Medicine who have taken our award winning Postgraduate programmes in CUBS.
Please note, this is an on-campus event and registration is required to reserve lunch catering for all participants.
Date: Thursday 7th April, 12pm – 2pm
Location: North Wing Conference Room
For directions, please consult the UCC Campus map. Signage will be posted to direct prospective students from the quad.