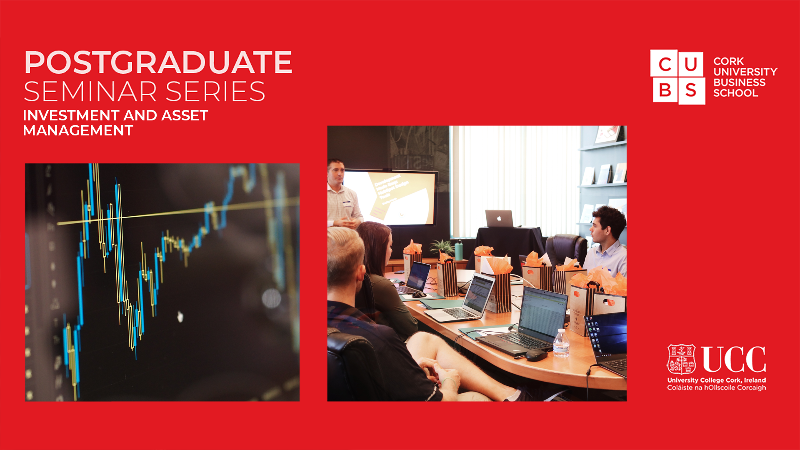 Information session for prospective students
Cork University Business School will host a series of webinars, focusing on CUBS postgraduate programmes and their relevance, over the coming weeks.
The next webinar will take place at 12-1pm on May 17, 2022 and will focus on the student experience and their career paths following the MSc Investment and Asset Management.
We are delighted to be joined by current students who will speak about their experiences on the course and the jobs they have secured.
The event will be hosted by Dr John O'Brien, Programme Director, who will give an overview of the programme. Aileen Waterman, our UCC Career Services Placement Manager, will be on hand to answer any questions you may have about career opportunities.
All are welcome to attend