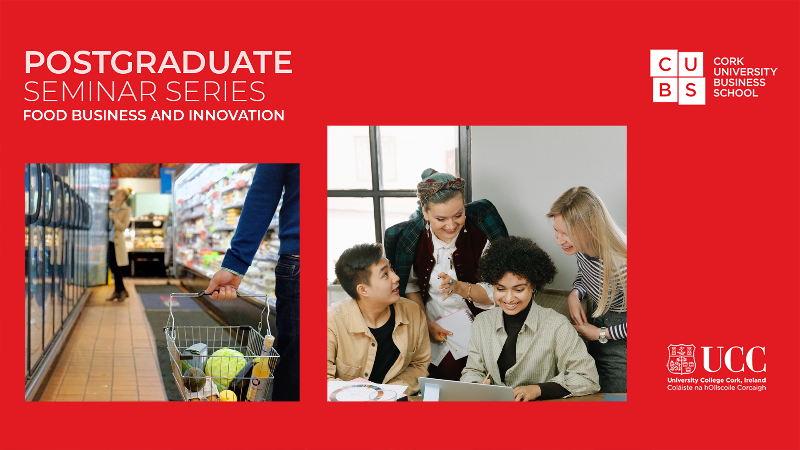 Information session for prospective students
Cork University Business School will host a series of webinars, focusing on CUBS postgraduate programmes and their relevance, over the coming weeks.
The next webinar will take place at 12-1pm on April 21, 2022 and will focus on the student experience and their career paths following the MSc Food Business and Innovation. We are delighted to be joined by current students, Madeleine O'Connell, 2021-22 Glanbia Scholar and Travis Treadwell, Lidl intern and student entrepreneur.
The event will be hosted by Prof Joe Bogue, Mr Ronan O'Farrell, Programme Directors and Dr Lana Repar, who will give an overview of the programme and how to apply. We will answer any questions you may have about career opportunities. All are welcome to attend.