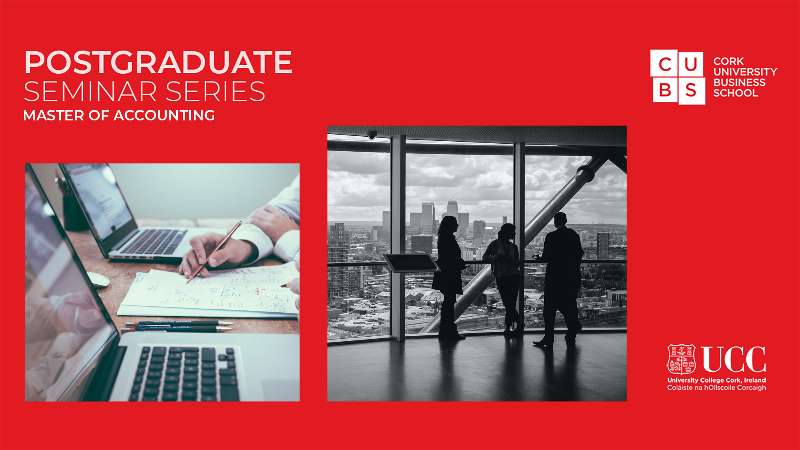 Information session for prospective students
Cork University Business School will host a series of webinars, focusing on CUBS postgraduate programmes and their relevance, over the coming weeks.
The next webinar will take place at 11:30 am -12:30 pm on May 26, 2022 and will focus on the graduate experience and career paths following the Master of Accounting programme.
We are delighted to be joined by four recent graduates from the MAcc who have since completed their professional accounting exams and are working in the major accounting firms.
The event will be hosted by Michael Farrell, Programme Director and KPMG Lecturer in Accounting at CUBS, who will give an overview of the programme and moderate a panel discussion with the recent graduates. Our featured graduates are all fully qualified accountants and will be able to answer any questions you may have about career progression and the benefits of doing the MAcc programme.
All are welcome to attend.