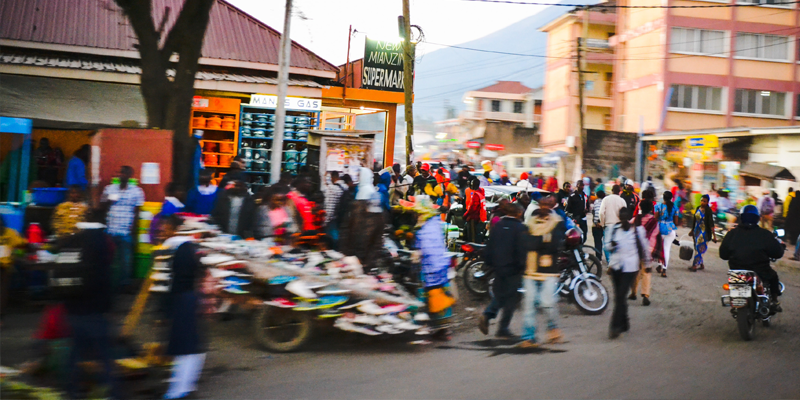 The Spatial and Regional Economics Research Centre Virtual Visiting Speaker Series continues with Dr Martina Kirchberger from the Department of Economics at Trinity College Dublin.
| | |
| --- | --- |
| Date | Monday, 14 December |
| Time | 2pm to 3pm |
| Register | Please contact Dr Declan Jordan to register. All are welcome. |
About the paper
Frictions affecting human mobility have been identified as important potential sources of the spatial gaps in wages and living standards that characterize many low-income countries. However, little direct data has been available to characterize mobility. Many surveys and censuses provide only limited information and focus on longer-term migration decisions. In this paper, we use a novel data source that provides highly detailed location data on more than one million devices across three large African countries for an entire year. This allows us to examine high-frequency mobility patterns for a subset of high-quality observations for whom we can determine home locations confidently. We link our users with spatial data on population density and nationally representative micro-survey data to characterize this non-random sample. This allows us to document how representative the home locations of our users are and how smartphone users differ from other individuals. We then propose a number of metrics to measure high-frequency mobility. Our rich data allow us to characterize mobility at various spatial and temporal scales. We find that users are remarkably mobile in terms of the fraction of days seen at least 10km away from their home location, and the average distance for non-home location pings. Individuals residing in low-density locations are well linked to high-density locations. A significant fraction of visitors to the largest cities comes from non-urban areas. Finally, we examine how sensitive travel is to distance. We find that across a wide range of spatial and temporal scales our estimates are in line with previous gravity estimates in the literature.
About the Speaker
Dr Kirchberger is an Assistant Professor in Economics at Trinity College Dublin and a Research Associate at the Centre for the Study of African Economies at the University of Oxford. Previously, she was an Earth Institute Post-Doctoral Research Fellow at Columbia University. She received her DPhil in Economics from the University of Oxford in 2014.
She is a development economist with a particular interest in using micro data to answer macro questions in the areas of urbanization, infrastructure, the construction sector, labour markets, and spatial mobility. She uses big data, such as mobile phone and smartphone app data, to understand the effects of large infrastructure investments and spatial frictions. In recent work she examines the role of distortions in the investment sector for capital accumulation. She is also involved in two ongoing randomized controlled trials with large-scale construction firms.