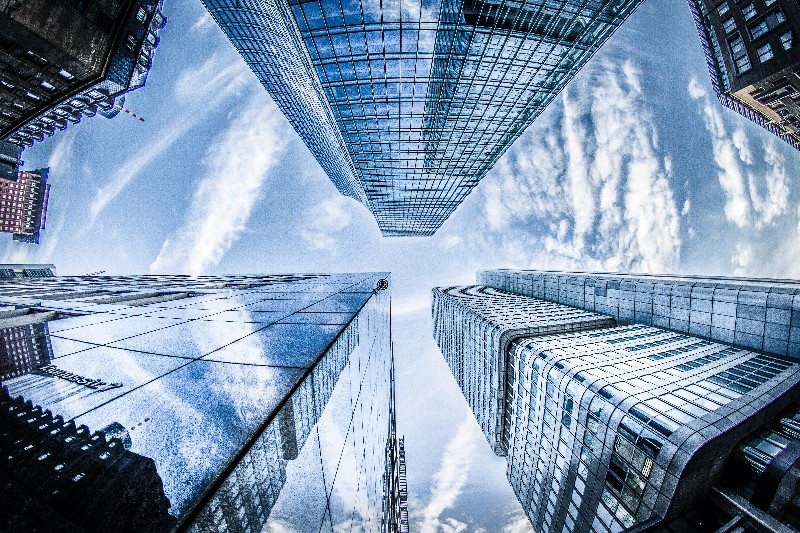 New faculty member Professor Thomas C. Lawton will deliver his research at the next Department of Management & Marketing lunchtime seminar.
Date
Monday February 11 2019
Time

1 pm - 2 pm
(Lunch available beforehand at 12.45)

Venue

Room 202 (ORB 202)

O'Rahilly Building, UCC

RSVP
To derek.omeara@ucc.ie required for catering purposes.
Abstract
In this talk I begin by discussing the emergence of nonmarket strategy (NMS) as a research domain within strategic management. I then reflect on its increased relevance to international business as contextual volatility and uncertainty has increased. In practice, this involves firm investment in two main pillars of NMS: corporate responsibility (CR) and corporate political activity (CPA). Much of my research has explored how and why multinational enterprises (MNEs) develop CPA processes and capabilities to engage governmental and regulatory actors and to manage and mitigate political risk when doing business abroad. I will discuss the frameworks and findings of several recent papers, particularly around different approaches to international political risk management. I will argue that in an age of multipolarity and geopolitical instability, MNE competitive advantage is increasingly predicated on the effective alignment of market and nonmarket strategy and the development and deployment of nonmarket capabilities. I will end with some reflections on emerging agendas and future research themes in the area.

Speaker BiographY
Thomas C. Lawton is Professor of Strategy and International Business at Cork University Business School, University College Cork. He is also Visiting Professor of Business Administration at the Tuck School of Business at Dartmouth College in the USA, Visiting Professor of Strategy and International Business at the University of Surrey in the U.K., and an Associate at the Møller Institute, Churchill College, University of Cambridge.
An award-winning author, educator, and advisor, Prof Lawton is an expert on nonmarket strategy and international political risk management, and on business model innovation, particularly during corporate turnaround or foreign market entry. His work is international in intent and impact and has featured in media outlets such as the BBC, Channel 4, European CEO, Fast Company, and U.S. News & World Report. Since the early 1990s, his work has explored and advanced our understanding of how the firm competes beyond market settings, partnering with government in industrial policy initiatives, engaging external stakeholders through intermediaries such as trade associations, and managing and mitigating political risk when entering and embedding in foreign markets, particularly emerging economies. He has been awarded Newton Fund and British Academy/Leverhulme funding to investigate how firms design and develop nonmarket capabilities and to study the role of multinationals in institution building in Africa's Great Lakes region.
Prof Lawton has been a company director, consultant and executive educator. He has advised entrepreneurs, managers, and leaders on how to develop and enhance their strategic thinking and practice. He has partnered with a wide range of companies and organizations in developing their present and future leaders and charting international growth trajectories. He has facilitated executive board workshops, been a keynote conference speaker, and run programs on corporate strategy, leadership, business model innovation, and international business dynamics at universities and corporations in Asia, Europe, the Middle East and North America.
Prof Lawton is Associate Editor of Long Range Planning, and he has published more than 50 book chapters, case studies and papers in journals including Academy of Management Perspectives, Global Strategy Journal, International Business Review, Journal of International Management, Journal of Management Inquiry, Journal of World Business, Management International Review, and Strategic Organization. He is the author or editor of 8 books, including Breakout Strategy (McGraw-Hill, 2007), which was translated into Japanese and commended for its global business relevance. His most recent books are Aligning for Advantage (Oxford University Press, 2014) and The Routledge Companion to Non-Market Strategy (Routledge, 2015). He is also the Strategy Matters Series Editor for Routledge (Taylor & Francis Group).
Thomas has previously worked at Cranfield University, EMLYON Business School, Imperial College London, Open University, University of London, and University of Surrey. He has a PhD in Political Science from the European University Institute in Florence, Italy, an MSc (Econ) from the London School of Economics and Political Science in the U.K., and a BA (Hons) from University College Cork. He is a Fellow of the Chartered Management Institute and Fellow of the Royal Society for the Arts, Manufactures and Commerce.
For more information, contact Derek O'Meara, Department of Management & Marketing

 Image by Philipp Birmes is under licensed under Pexels