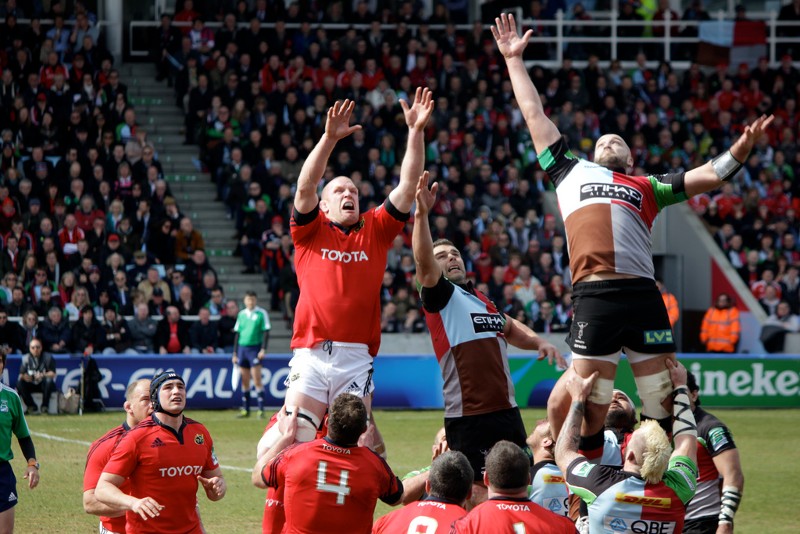 Join the Marketing Institute of Ireland (MII) & our Department of Management & Marketing for an insightful and informative evening with Munster Rugby as two special guest speakers discuss all things sports marketing.
Munster Rugby's Ciara Meany, Marketing Strategist and Enda Lynch, Head of Enterprise, keynote speakers, will delve into the backroom performance of Munster Rugby's marketing team and what techniques have proven successful for the hugely recognisable Munster Rugby brand.
This duo will discuss how, through qualitative research, they developed the Munster Rugby mantra 'we rise by lifting each other', the importance of brand extensions aimed at generating business in addition to their core offering – the Munster Rugby team, and how existing stakeholders will continue to form key elements of the brand story into the future.

As part of the event, the Department of Management & Marketing of Cork University Business School, UCC, will officially launch the exciting new Masters programme, MSc Strategic Marketing and Practice.
Date
Thursday 7th February
Time
6pm
Venue
Aula Maxima, Main Quadrangle, UCC
Tickets & Bookings
Pre-booking essential.
Cost: MII Members - €15 Non-Members - €25
Corporate Partners - Complimentary Students – Contact events@mii.ie to avail of discounted rate
#MIICorkMunsterRugby

Photo credit: Fearless Fred on VisualHunt /  CC BY
For full details of the event and to book tickets, visit the Marketing Institute of Ireland (MII) website here