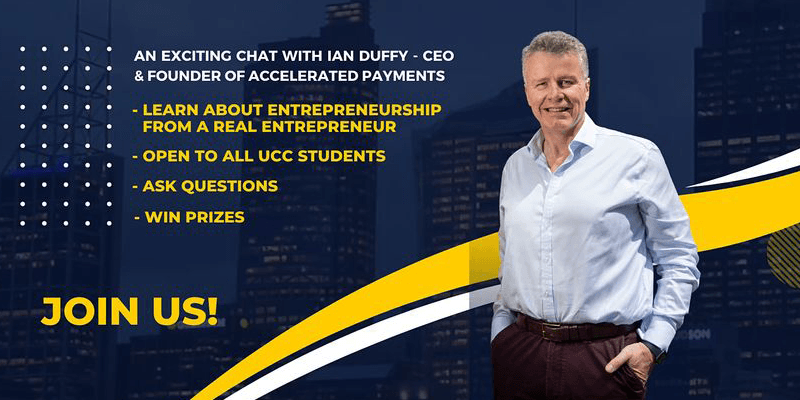 If you love to talk about startups and entrepreneurship, this session is for you!
Join us for an hour of jam-packed knowledge on startups, business, finance and entrepreneurship where Mr. Ian Duffy (CEO and Co-Founder of Accelerated Payments) will share his story of a successful invoice finance business.
You will also get a chance to interact and ask your questions in the Q&A segment. Moreover, there are exciting cash prizes up for grabs. So, come join us for a lunch with Mr. Ian Duffy!