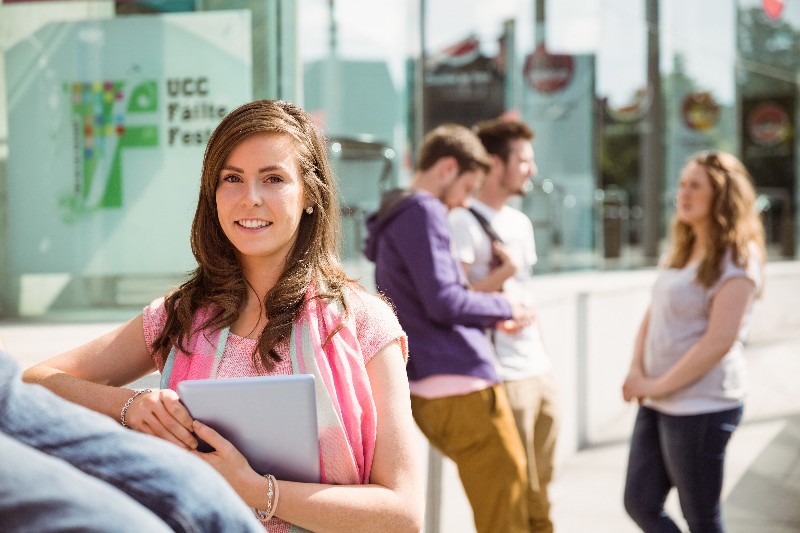 Are you considering a career in business, even though your primary degree may not be business related? Attend this year's Management & Marketing Information evening to find out more.
The MSc Management and Marketing is a one-year, full-time, taught Masters programme that includes a five-month placement option. This programme is specifically designed to meet the needs of graduates who do not have a business degree, but are keen to build on their specialism and enter into a more business-oriented career. In the past this programme has had graduates from Law, Arts, Science, Nursing and Information Systems.
The key features of the programme include:
A full-time professional placement option, with individual placement support
The option to undertake full-time academic research in an area of Management and Marketing within which you would like to specialise
Practical assessments, participative and 'real-world,' team-based learning involving both individual and group-based project work
Personal development, including presentation and communications skills, along with team-building and other inter-personal activities
For further programme information, click here
PrOGRAMME Information EVENING

Date
Tuesday 27 November
Venue
Boole 1, UCC
Time
6 - 7:30 pm
Schedule

Short introduction by the programme directors
Overview of placement opportunities
Insight from employer representatives, current and former students
Complimentary refreshments and a chance to meet with both speakers and staff

Presentation by Suzanne Dennehy, Operations Manager for FDC Group, on the 'Jack Murphy' scholarship, up to four of which will be available to MSc. Management and Marketing students who have been offered, and have accepted, a place on the programme. Each scholarship is worth 12,500 euros
Contact
Julia Duff
Recent graduates of the MSc in Management and Marketing have secured employment in companies lincluding Apple, Dell, Musgraves, EMC, Kerry Group, Allianz, Heineken, Amazon, Cadburys, A.I.B, Vodafone, amongst many others. Some students have set up their own businesses, such as Benchspace, while others have availed of the opportunity to pursue further research in a specific area of Management and Marketing at a PhD level.
Originally from Indonesia, I was a student of the MSc M&M last year. I did my placement in the Central Bank of Ireland, in the International Relations Team leading a communications project for the Financial Stability Directorate and assisting the IR team on Brexit issues. This placement was one of the best experiences I have ever had.
"I would like to thank you for an amazing year. I thoroughly enjoyed the course and feel it was the best thing I have ever done. I would also like to thank you for all your help and support throughout the year. I look forward to meeting you all in the future."

Bronwen Cruise O'Shea, graduated in 2018, now working in Musgrave
Have hired three people from this course, hands down the best third level business and marketing qualification available. https://t.co/xJ1nyqylqy

— DC (@donal_cahalane) November 25, 2017