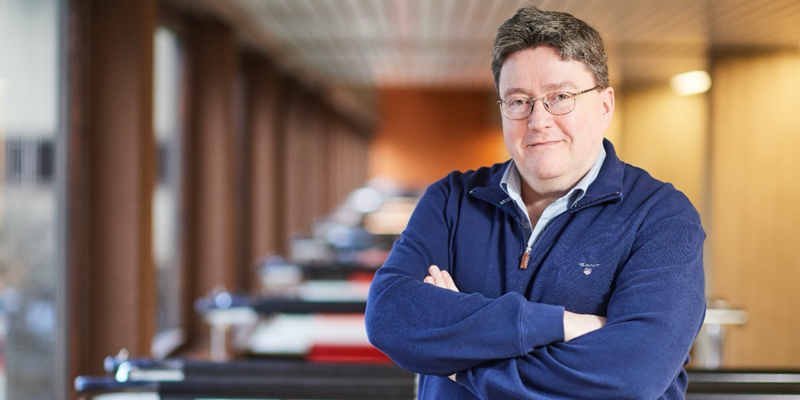 The Spatial and Regional Economics Research Centre Virtual Visiting Speaker Series continues with Prof Marcus De Jardin, Professor of Economics at Université de Namur and Université Catholique de Louvain, Belgium.
| | |
| --- | --- |
| Date | Wednesday, 31 March |
| Time | 12 noon |
| Register | Please contact Dr Declan Jordan to register. All are welcome. |
About the paper
Firm entry and exit flows in the retailing and consumer services may be viewed as market equilibrating processes. Local markets with considerable market room and high unemployment may be thought of having high subsequent entry rates and possibly low exit rates. We examine this relationship and obtain empirical results for a range of industries in 563 Belgian municipalities. We show that, over a three-year period, (net) entry is positively affected by the presence of local 'market room'. We find a significant 'unemployment push' effect on entry in some industries, but also a significantly positive effect of unemployment on exit. This pattern possibly indicates a 'revolving door regime' in areas marked by unemployment where new entrants leave the market relatively soon after entry, or only crowd out local competitors without creating additional employment.
About the Speaker
Marcus Dejardin is Professor of Economics at Université de Namur and Université Catholique de Louvain; academic member of the Centre for Research in Regional Economics and Economic Policy (DeFiPP-CERPE, UNamur) and the Interdisciplinary Research Center on Work, State and Society (LIDAM-CIRTES, UCLouvain), and director of the Chair of Excellence for Research and Expertise in Entrepreneurship (CHEREE, UNamur). He is currently chairing the DeFiPP Research Institute (UNamur).
He received his Ph.D. in Economics from Université de Namur (2007). Before joining UNamur and UCLouvain, Marcus was an Assistant Professor at Erasmus Universiteit Rotterdam. He was also visiting scholar at the Institute for Development Strategies, SPEA, Indiana University Bloomington, and at the Max Planck Institute of Economics, Jena; an invited professor at the Universidad de Deusto, Université de Caen Normandie, Université Paris Nanterre, and Alpen-Adria-Universität Klagenfurt.
Marcus has developed expertise in the economics of entrepreneurship and innovation, regional economics, and public policy analysis. He has an interest in multidisciplinary research design, particularly connecting economics with social psychology.
Being the founding editor of the New Economics Papers - Entrepreneurship Newsletter, a founding Member of the Entrepreneurship Research Society, and an editor of Small Business Economics, An Entrepreneurship Journal, he is very well connected to the international entrepreneurship research community and networks.