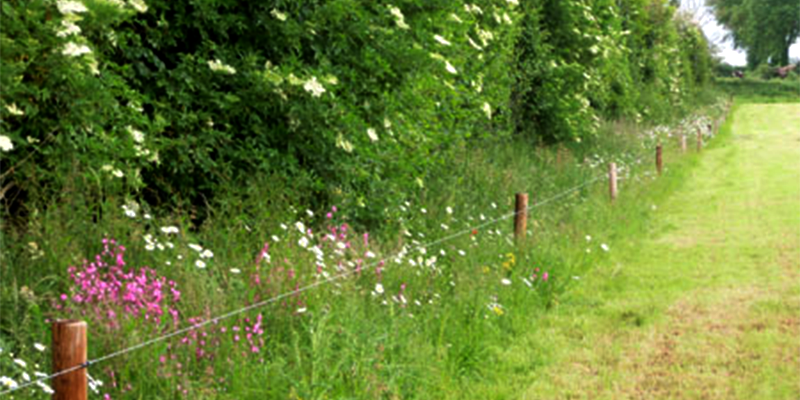 The Centre for Co-operative Studies and UCC Green Campus host this biodiversity seminar as part of of Earth Week at UCC.
| | |
| --- | --- |
| Date | Tuesday 5 March |
| Time | 1:30pm - 2:30pm |
| Venue | Council Room, Main Quad, UCC |
SPEAKER LINEUP
Chair: Dr. Noreen Byrne
13.30 Welcome by Professor John O'Halloran, Deputy President and Registrar at UCC
13.35 Dr. Maria Kirrane, Sustainability Officer, UCC; "The Global Biodiversity Crisis, what can UCC do?"
13.45: Donal Sheehan, Farmer and Project Manager, BRIDE Bio-diversity Project; Mobilising Farmers towards Biodiversity
Light Lunch provided by the Department of Food Business & Development: From 13.15pm
FREE EVENT OPEN TO ALL. For more details please contact Dr Noreen Byrne
ABOUT THE PROJECT
The BRIDE Project (Biodiversity Regeneration In a Dairying Environment) is an innovative agri-environment project based in the River Bride catchment of north-east County Cork and west Waterford, Ireland.
The project is co-funded by the European Union and the Department of Agriculture, Food and the Marine through the European Innovation Partnership (EIP) funding initiative and the project will operate through the period 2018-2023.
The Project aims to design and implement a results-based approach to conserve, enhance and restore habitats in lowland intensive farmland.
An innovative feature of the BRIDE Project is the landscape-scale approach to biodiversity whereby groups of farmers in a given area will be encouraged to implement a range of habitat improvement measures.
This combined, community-based effort is an entirely new approach to environmental management compared to the randomised process of selection in previous agri-environment schemes.