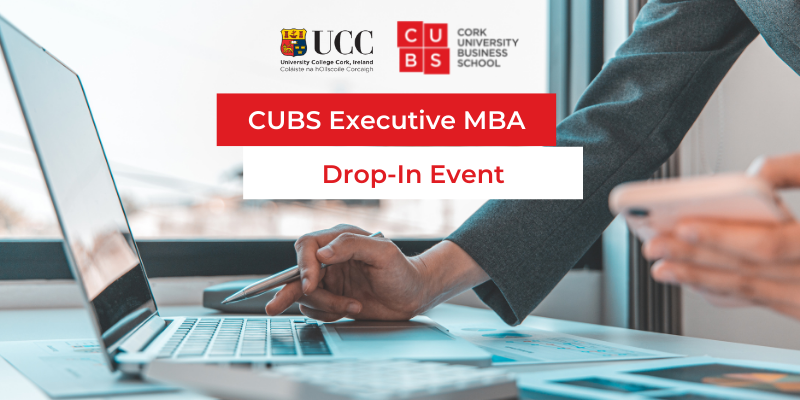 Come along to our drop-in MBA event for coffee and croissants and talk to Michelle Carr, Course Director and Senan Ensko, Executive Education Manager, about how the CUBS Executive MBA might further your career aspirations.
The drop in-event will take place at the UCC Centre for Executive Education on Lapp's Quay. You can find a Google Maps link here.
General course information is available here and detailed registration information is available here.
If you have any questions about the CUBS Executive MBA please contact one of the course directors as follows: