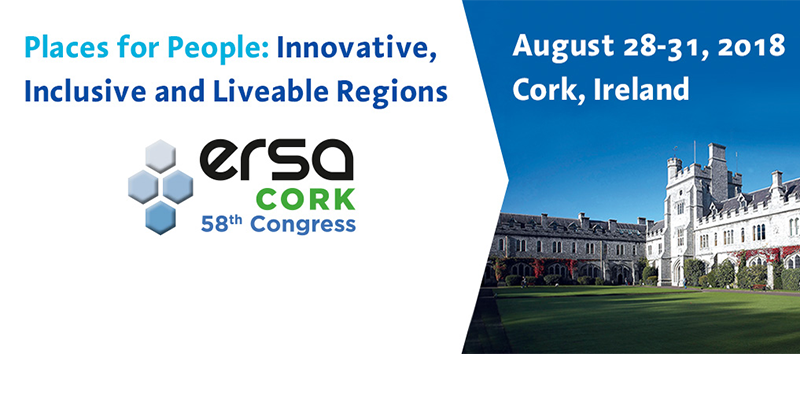 This August, UCC and Cork University Business School will host the world's largest conference in regional science - the European Regional Science Association (ERSA) Annual Congress
The 58th ERSA Congress will take place from August 28 to 31, 2018 in University College Cork. The theme of the Congress is 'Places for People: Innovative, Inclusive, and Liveable Regions'.
Follow ERSA2018 on Twitter @ersacork2018 #ersacork18
For more information about the conference, please visit the ERSA Cork website, Facebook page or email the organisers.