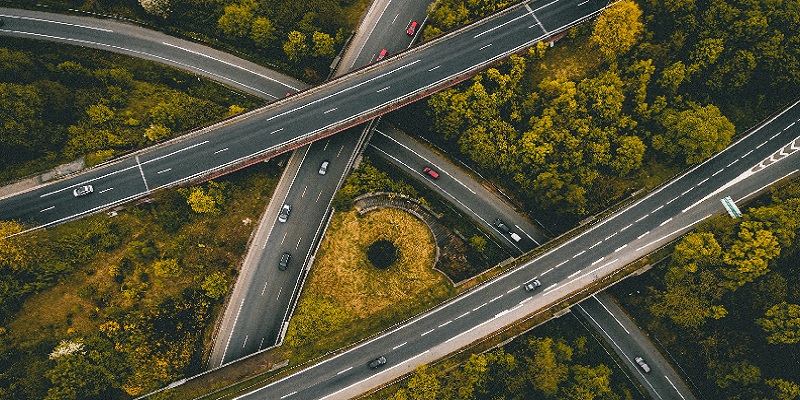 Prof Jean Dubé, Professor at Superior School of Planning and Development, Université Laval, Québec, Canada will be presenting his research as part of the Spatial and Regional Economics Research Centre's Visiting Speaker Series.
Spatial and Regional Economics Research Centre
are pleased to invite you to a paper in our
Visiting Speaker Series
---
Prof Jean Dubé
Professor at Superior School of Planning and Development,
Université Laval, Québec, Canada
presenting a paper called:
Does Highway Expansion Influence New Economic Development?
Evidence from a Quasi-Experiment in the Montréal Metropolitan Area using Land Use Changes.
---
Wednesday May 11th, 2022
12 noon
Location: Aras Na Laoi Room_G26
All are welcome
---
About the paper
Transport infrastructure has an important influence on the spatial distribution of residential and economic activities, which influence land use changes. While much has been written on how such infrastructure influences real estate prices, empirical investigations on the impact of transport infrastructure extension on land use change are scarce. Using a highway extension project in the Montréal Metropolitan area, this paper investigates how land use evolves over time and turns vacant land into commercial or industrial spaces within an isolate suburb fringe. A panel dataset of individual parcels (or lots) between 2000 and 2019 is develop and a panel event study analysis investigates how land use changes can be related to the proximity of the extension of the highway. The results suggest that the construction of new highway infrastructure does influence the transformation of the vacant parcels into economic uses after the highway is opened, even if public authorities aim to limit the development by legal constraints. The results, we argue, might reflect the tip of the iceberg, suggesting a lower bound possible effect related to highway extension project.
About the speaker
Jean Dubé holds a Master degree in Economics and a Ph.D. in Urban Planning and Regional Development. He has been a regular professor at Université Laval since 2014 at the Superior School of Planning and Development (École Supérieure d'aménagement et de développement - ÉSAD) following his posting as associate professor at the Université du Québec à Rimouski (UQAR) from 2010 to 2014. He has been the head of ÉSAD between 2017-2021. He is an invited professor at UQAR and the National Institute of Scientific Research (INRS) in Montréal
Professor Dubé has published about 70 papers in prestigious journals, such as Real Estate Economics, Journal of Real Estate Research, Journal of Real Estate Literature, Journal of Property Research, Regional Science & Urban Economics, Papers in Regional Science, Regional Studies, Annals of Regional Science, Transportation Research Part B - Methodology, Transportation Research Part A – Practice and Research, Journal of Transport Geography and International Journal of Sustainable Transportation. He writes a textbook in spatial econometric (Spatial Econometrics using Microdata, Wiley), has contributed to 5 textbook chapters and recently publish a science popularization book to explain the impact of transport infrastructure on location decisions. He has delivered more than 100 speeches at national and international conferences over the past 10 years. Professor Dubé has been called upon to act as a reviewer in more than 20 different journals.
Professor Dubé's work is oriented towards measuring urban externalities from the real estate market, and in spatial econometrics and statistics. More recently, his work is devoted to evaluating the causal impact of public decisions related to land planning and regional development policies. He is an expert in quantitative modelling.
Professor Dube's research has been recognized by his peers and has won several prizes. He won a prize for the Best Paper in Real Estate Economics at the European Real Estate Society (ERES) conference in 2012, the Graduate-Student-Led Paper Competition at the North American Regional Science Council (NARSC) in 2010, and the Best Paper Award on Entrepreneurship in a summer school in Karlskrona (Sweden) in 2013.
Since 2014, he is the French editor of the Canadian Regional Science Journal (CRSJ), an associate editor of the Revue d'Économie Régionale et Urbaine (RERU) and member of the editorial board of Land Use Policy and Sustainability.