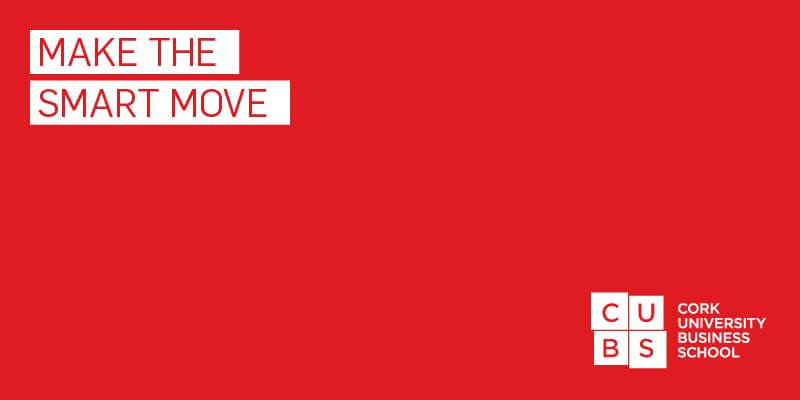 Find out more about our taught masters and research programmes at the Cork University Business School Postgraduate Fair.
Cork University Business School Programme Showcase
Join us on Wednesday March 15th 2017
From 11am - 2pm in the Blackstone Launchpad, UCC Library
Programme directors, faculty and current students will be on hand to introduce our top postgrad offerings. Discover the opportunities available to you by continuing your studies at CUBS in Management and Marketing, Food Business and Development, Economics, Accounting, Finance and Information Systems.
All welcome. Contact CUBS Graduate Studies for more information.