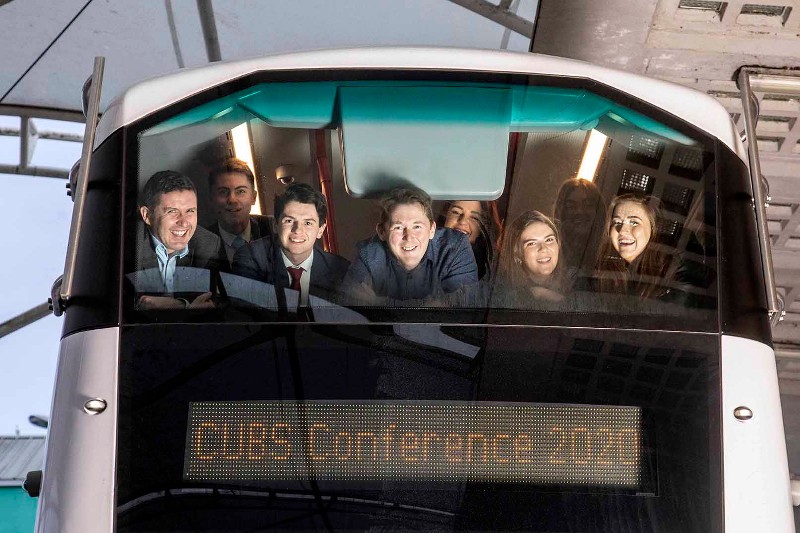 The theme of the 2020 CUBS Conference is 'Future-proofing Business' - get on board.
The event will be opened by Gina London, ex CNN journalist and Communications Expert and will include Anne O'Leary, (Chief Executive Officer, Vodafone Ireland), Kenny Jacobs (Chief Marketing Officer, Ryanair), Dave and Stephen Flynn (the Happy Pear), Shane Casey, The Young Offenders, Eleanor Hayes, MTV plus many other interesting speakers lined up.
Running since 2016, the annual CUBS conference is Ireland's largest student led conference and attracts a student audience of 900. The event typically features a selection of notable guest speakers and graduates to offer insights into the changing landscape of Irish and international business.
This day-long event is organised by student society groups, including the UCC Accounting & Finance Society, Business Information Systems (BIS) Society, Commerce Society, Entrepreneurship & Social (E&S) Society, Foodies Society and Economics Society in association with Cork University Business School (CUBS) the business school at University College Cork (UCC).