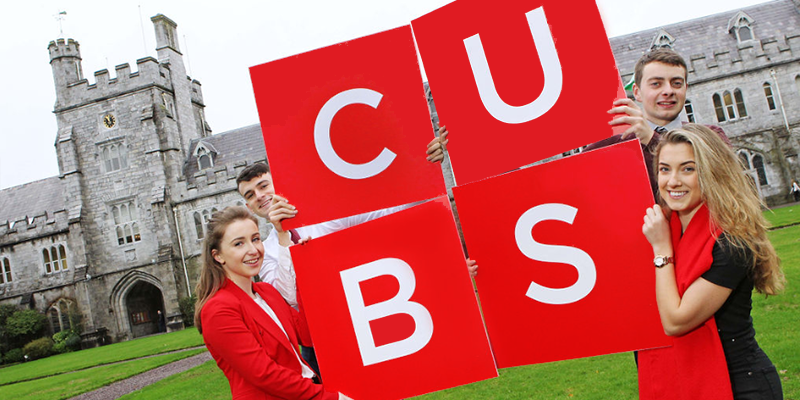 Gina London & Matt Cooper will be our special guests hosts for the 2019 CUBS Conference which will be held at Cork Opera House
The year's conference is centered around the theme of 'Leading the Way' and it will showcase world-class speakers and panelists across business, finance, and technology.
The event will feature a fascinating cross-section of panel topics including sustainability in business, entrepreneurship & innovation and creating a high-performance mind-set.

Full programme
The third Annual CUBS Conference will be an opportunity to mingle with dozens of business people and 700+ students from all academic backgrounds, as well as several high profile speakers from businesses throughout Ireland and abroad. Ranging from individual founders to startups to full-fledged multinational businesses. Read event press release here
This day-long event is organised by student society groups, including the UCC Accounting & Finance Society, Business Information Systems (BIS) Society, Commerce Society, Entrepreneurship & Social (E&S) Society, Foodies Society and Economics Society in association with Cork University Business School (CUBS) the business school at University College Cork (UCC).
#CUBSConf19 is proudly sponsored by Bank of Ireland, Deloitte, Kerry Group, Dassault Systemes & Dell EmC.
Thanks also to Musgrave, Aldi & Glanbia.
Our media partners this year are the Irish Examiner & Cork's Red FM