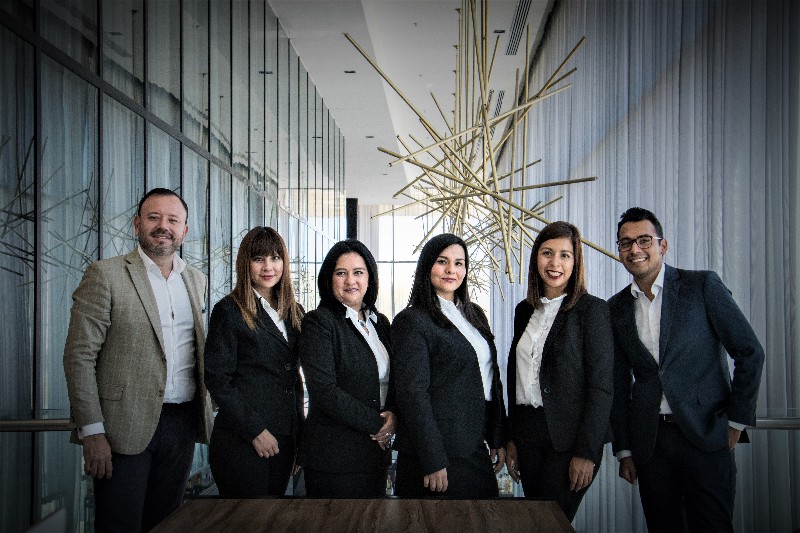 Human Resource Research Centre (HRRC) in partnership with the Irish Academy of Management (IAM) will host a public seminar titled "Creating Healthy Workplaces"
This seminar will feature an array of distinguished speakers. See further speaker profile details below.
Date

Friday, 24 May 2019

Time

10 to 12.30 (event starts at 10.30). A light lunch will be provided after the event.

Venue

UCC Centre for Executive Education, Lapps Quay, Cork.

RSVP

All welcome to attend.
Please register to attend by completing this form.
Unfortunately registrations are now full. To be added to a wait-list - please email hrrc@ucc.ie
In recent years there has been increased focus of how work and the working environment impact employees' health and well-being. In Ireland the promotion of healthy workplaces has gathered pace with efforts at national and local levels encouraging employers, managers and the HR function to focus on developing healthy work and healthy work environment through rethinking work systems and the working relationship with staff. There is a responsibility as well as a great opportunity for employers to create a positive work environment and promote quality of work by addressing both physical as well as psychological and social dimensions and thus enhance organisational sustainability.
This seminar will explore the latest research in this field with a particular emphasis on Irish work environments. There will also be a panel discussion featuring contributors from multiple disciplines in an effort to identify best practice in this domain with a specific emphasis on separating the rhetoric from the reality of creating healthy workplaces. UCC future plans to work with key stakeholders and support employers developing healthy work and healthy workplaces will also be outlined.
All welcome to attend but spaces are limited.
** Unfortunately registrations are now full. To be added to a wait-list - please email hrrc@ucc.ie**
Profile of Speakers:
Jorge Cabrita, Research Manager, Working Life unit, European Foundation for the Improvement of Living and Working Conditions
Jorge Cabrita is a research manager in the Working Life unit at Eurofound. He is responsible for formulating, coordinating and managing European-wide studies, surveys and publications, and promoting the dissemination of findings through the participation in debates, conferences, seminars and workshops in the thematic areas of working conditions and industrial relations. Research areas have included absenteeism from work, the working poor, work-related stress, helping young workers during the crisis, industrial relations and working conditions in central public administration, gender issues in social partner organisations, working time regulation, practice and patterns, and work-life balance. He contributes regularly to the analysis of the European Working Conditions Survey data and is currently responsible for research on working conditions and workers' health and gender equality at work. He holds a BSc in Economics and an MSc in Socio-Organisational Systems of Economic Activity from the Lisbon School of Economics.
Nodlaig Carroll, Organisational Health Lead, Workplace Health and Wellbeing Division, HSE National HR Division
With over 18 years' experience working in the Irish Health Sector as an advanced practitioner Nodlaig has worked in the area of Organisational Psychology since 2004, with extensive expertise in the area of workplace health and wellbeing, policy development and implementation, strategic and team based interventions. Nodlaig has developed an inert organisational knowledge of the daily challenges presented to health sector employees and her current role involves bringing Organisational Health to a strategic, operational and advisory platform in the organisation. She has also conducted a number of research studies to inform future policy development and operational practices within the Organisation. Nodlaig has a visible passion in health and wellbeing and in the whole person and whole work system and for every individual to experience the best version of themselves within their chosen career and throughout their working life. Nodlaig has a BSc in Occupational Health and Safety and an MSc in Occupational Health Psychology from Nottingham University.
Daniel Flynn, Clinical Psychologist and Principal Psychology Manager with HSE
Daniel leads Adult and Child/Adolescent Mental Health Services in the HSE across Cork County. Daniel graduated from UCC with a degree in Applied Psychology and Masters in Heath Psychology. He subsequently trained as a Clinical Psychologist with the Psychological Society of Ireland and the University of Ulster in Jordanstown. Daniel has accumulated 20 years' experience of working in mental health service in Ireland. Daniel is also involved in training Clinical Psychology staff and is an Adjunct Senior Lecturer in the School of Applied Psychology in UCC. He is the lead co-ordinator of PSYCHED a Cork city council initiative promoting mental health at work.
Prof. Stavroula Leka, Professor of Work, Organisation & Wellbeing, Cork University Business School
Stavroula Leka is Professor of Work Organisation & Well-being at the Business School of University College Cork in Ireland. Stavroula is Chartered Psychologist, Associate Fellow of the British Psychological Society and Fellow of the Royal Society of Public Health. She is member of the Executive Committee of the European Academy of Occupational Health Psychology and of the Board of the International Commission on Occupational Health. Key themes in her research are work organisation and the management of the psychological and social (psychosocial) work environment for business and societal sustainability; the management of psychosocial risks and work-related stress; and the promotion of mental health and well-being in the workplace. She is author of several books and guidance documents in the area of psychosocial risk management and the editor of two book series. She sits on the editorial board of three international journals and is Associate Editor of Safety Science. Stavroula has been keynote speaker to a number of international conferences and is expert advisor to the European Commission, the WHO, the ILO, the European Agency for Safety & Health at Work and the European Parliament. She is currently chairing a working group developing an international standard on psychological health in the workplace for the International Organisation for Standardisation (ISO).
Patricia Murray, Senior Organisational Psychologist/Inspector, HSA
Patricia is the professional Work and Organisational Psychologist at the Health and Safety Authority with responsibility for the workplace mental health and wellbeing aspects of the Programme of Work. She joined the Authority 20 years ago and was the first incumbent into the newly developed role. She set up the stress and bullying programme areas and led HSA initiatives for the improvement of workplace systems for increased employee well-being, stress reduction, bullying resolution, mental health promotion and increased safety behaviour, using evidence-based insights. She provides expertise on behalf of the HSA, to various national and EU bodies. She received a post graduate qualification in Data Analytics (NCI) in 2015 and this helps in her role overseeing some research work (with others) for the Authority. Previously a feature writer for the Irish Press Group, (1987-1995) she communicates regularly on psychology-based themes in the national media, both print and broadcasting.
Dr. Michelle O Sullivan , Senior Lecturer in Industrial Relations, University of Limerick
Michelle's expertise is primarily on quality of work and precarious work with particular attention on public policy. Her research has investigated zero hours work, low wage service sector jobs and wage setting in low paid jobs. Michelle's other research interests include trade unions, collective action, employee voice and silence, migrant workers, dispute resolution, workplace bullying and employment law. She has published widely including in the British Journal of Industrial Relations, Economic and Industrial Democracy, Industrial Relations Journal and the Industrial Law Journal. She is co-author of Industrial Relations in Ireland, the primary textbook on industrial relations, and co-editor of the book Are Trade Unions Still Relevant? Union Recognition 100 Years On. She is co-editor of the Irish Journal of Management and a member of the Editorial Advisory Board of the Journal of Industrial Relations. Michelle is a Board Member of the Workplace Relations Commission, on the Board of Directors of TASC and is a member of the Scientific Council of the Foundation for European Progressive Studies. She is also a Council Member of the Irish Academy of Management and the Treasurer of the Irish Association for Industrial Relations.
Dr. Ultan Sherman, Lecturer in Organisational Behaviour & Human Resource Management, Cork University Business School
Ultan is a Chartered Work & Organisational Psychologist with the Psychological Society of Ireland. His research interests lie broadly in the relationship between work and psychology with specific focus on the psychological contract. His research has been published in leading international journals such as Group & Organization Management and International Journal of Human Resource Management. He has worked with some of Ireland's leading companies in the area of corporate wellness and organisational change.
Dr. Richard Wynne, Director of the Work Research Centre in Ireland
Richard is a Board member of the European Network for Workplace Health Promotion. He works on research and consultancy projects in Ireland and in the EU in the areas of workplace wellbeing, mental health and stress at work. Recent work has focused on the health impacts of work in Cabin Crew and in School Principals. He has also recently completed projects on mental health services for 3rd level students and on how to introduce physical exercise programmes into workplaces.
Sophie Moran, IBEC KeepWell Senior Account Executive
Sophie oversees the delivery of the KeepWell assessment programme and contributes to communications, event planning, business development, and is focused on positioning the KeepWellMark at the forefront of the wellbeing agenda.

Register to attend:

Photo credit: Photo by Marily Torres from Pexels