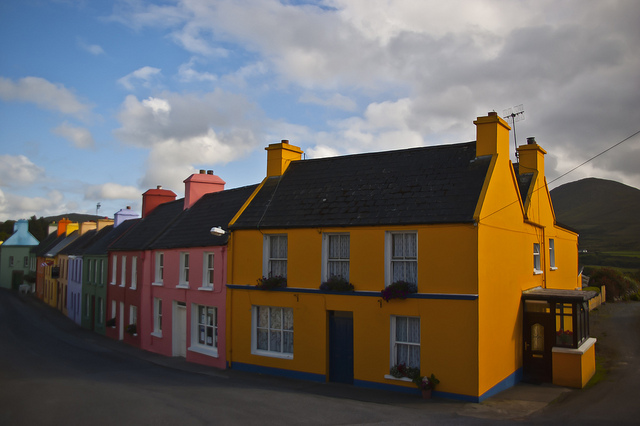 Professor David Madden from the School of Economics, University College Dublin will present his research as part of the Economics Speaker Series this Friday
DEPARTMENT OF ECONOMICS VISITING SPEAKER SERIES
UCD Economics Professor David Madden will present a paper entitled Constructing a Historical Income Distribution Series for Ireland

| | |
| --- | --- |
| Date | Friday 23rd November |
| Time | 2:30 pm |
| Venue | Room G26, Aras na Laoi, UCC |

Abstract
For many countries data series dedicated to measuring living standards and income distribution date back little more than twenty five years. Researchers wishing to analyse income distribution further back than that must rely on household budget data. Such data however may not be representative and may only be available in grouped form. This paper applies recently developed techniques to the Irish Household Budget Survey to construct synthetic micro data which is then used to analyse income distribution in Ireland over a fifty year period. The synthetic data appears to do a reasonable job of summarising income inequality and the Gini coefficient for after tax household disposable income appears to be remarkably stable.
About the Speaker
David Madden is currently Professor of Economics at University College Dublin, having worked at UCD since 1991. He studied at UCD and Nuffield College Oxford and previously worked at AIB Investment Managers, Davy Stockbrokers, the Central Bank of Ireland, the Ministry of Health, Kaduna, Nigeria, NUI Maynooth and the ESRI. His research interests are primarily in the area of public policy, with particular emphasis on health and income distribution/poverty. His recent research has looked at socioeconomic gradients in obesity and educational outcomes and currently he is putting together historical information on income inequality in Ireland. Current research only provides information in the form of Gini coefficients back to 1987. He hopes to extend this information back to the 1950s and 1960s.
All very welcome to attend.
For more information, contact the Department of Economics

Image:"Eyeries - Painted Houses" (CC BY-NC-ND 2.0) by MarianOne via Flickr