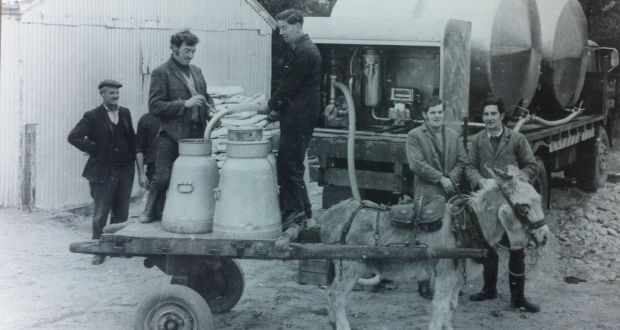 In collaboration with the Society for Co-operative Studies in Ireland (SCSI), the Dublin Food Co-op, and Co-operative Housing Ireland (CHI), the UCC Centre for Co-operative Studies presents historian Patrick Doyle for a discussion on the history of co-operatives.
From humble beginnings to now being a significant force across Irish society, co-operatives have an important role in Ireland.
The Irish co-op movement promoted economic democracy against the backdrop of sweeping political change that led to independence, and it is exactly this striving for economic democracy that leads the co-operative movement to continue to play a significant role in Ireland.
This talk will draw on Patrick Doyle's recently published book, Civilising Rural Ireland, and examine the aims, strategies, and challenges faced by co-operative pioneers in the past as they looked to mainstream their vision of a modern rural economy. In particular, the political and cultural effects of this period of co-operative growth will be considered as well as the long-term implications this had for Irish economic development, as well as the relationship between Irish co-operators and their British counterparts.
Date
Wednesday 6 November
Time
6pm - 7pm (Light refreshments will be available from 5.45pm.)

*Please bring your own re-usable cup.*

Venue
G.27, O'Rahilly Building, University College Cork
RSVP

RSVP to o.mccarthy@ucc.ie by Monday 4 November. This is a free event and all are welcome.
Speaker
Patrick Doyle, historian and author of Civilising Rural Ireland, Manchester University Press 2019