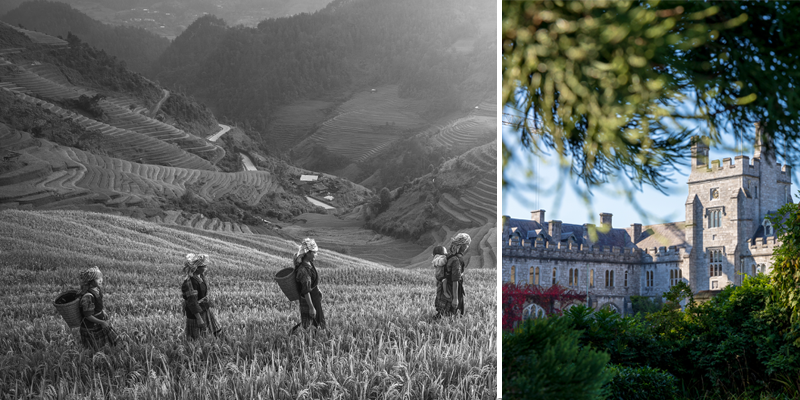 The UCC Centre for Global Development and CUBS will host guest speakers from the Asian Development Bank to discuss career opportunities in the International Development sector.
CUBS and the UCC Centre for Global Development (CGD) are pleased to collaborate with the Asian Development Bank (ADB) in this webinar. Aimed at graduates and current students interested in the Asia Pacific region, the discussion will cover international development issues, multilateral development banks, economic, social and sustainable development. In particular, we invite those interested in a potential future career at ADB or in a similar organization.
Speakers:
Samantha Hung - Deputy Representative, ADB's European Representative Office, Frankfurt
Noelle O'Brien - Principal Climate Change Specialist, Energy Division of the Pacific Department, ADP
Declan Magee - Senior Country Economist, Mongolian Resident Mission, ADP
| | |
| --- | --- |
| Date | Tuesday 30th June |
| Time | 11am - 12:30pm |
| Register | Register here |
The Asia Pacific is a dynamic region which has undergone transformative change. Yet it remains home to a large share of the world's poor: 330 million living on less than $1.90 a day and 1.24 billion on less than $3.20 a day. Established in 1966 and owned by 68 member countries (including Ireland), the Asian Development Bank is committed to achieving a prosperous, inclusive, resilient, and sustainable Asia and the Pacific, while eradicating extreme poverty. ADB maximizes development impact through a range of support to developing member countries and offers exciting professional opportunities.
This webinar will present ADB's work in the region in areas such as climate change and disaster resilience, gender equality, making cities more livable, rural development and food security, governance and regional cooperation and integration. Project examples will be shared to illustrate how ADB is positively changing people's lives on the ground. And information will be provided on working at ADB, including internship and young professional programs.
Attending this event will enable you to:
Gain a broad overview about the development challenges facing the Asia Pacific region.
Understand the role of ADB as a leading multilateral development bank for the Asia Pacific - how it works, the range of assistance it provides, and real-life impact it delivers on the ground.
Be informed and inspired by the career opportunities ADB has to offer.
The webinar will conclude with a section from Dr Nick Chisholm on Educational, Work Placement & Scholarship Opportunities through the MSc Food Security, Policy and Management.
All are welcome to attend to learn about career opportunities in the sector.