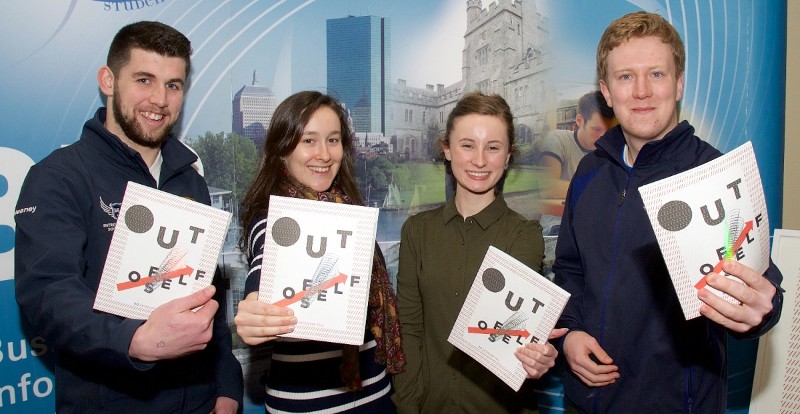 This year's BIS Anthology, a showcase of creative work by BIS students, will be launched at the Creative Zone in UCC this Thursday
Business Information Systems (BIS) at Cork University Business School, UCC are delighted to announce the launch of the 2018 Business Information Systems Anthology. Every year the Business Information Systems (BIS) programme invites students to showcase some of their creative work, and to express those sides of themselves less visible in their academic work, in a unique Anthology publication. The BIS Anthology is an interesting mix of art, poetry, photography, writing and music.
The BIS Anthology will be launched at Creative Zone in the Boole Library in UCC on Thursday, 22nd March. The anthology is sponsored by Bank of Ireland and Fidelity Investments.
This year's publication is a special one as it is the 20th edition. In honour of this milestone, a piece of art from each edition has been selected for an exhibition at the Glucksman Gallery.
This exhibition illustrates the creativity that has always been at the heart of the BIS programme and its students. All are welcome to attend the launch
For more about last year's launch and previous editions, click here

Photo credit: BIS student's featured in the 2016 Anthology