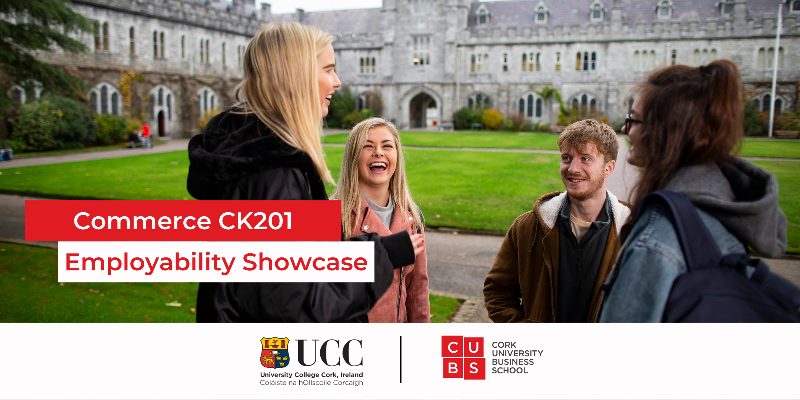 Make the smart move, choose Commerce CK201 at CUBS in UCC!
Join us on campus on January 13th from 2pm-4pm in the Boole Basement on the UCC Campus where the unique Features of the Bachelor of Commerce CK201 programme will be explored.
A panel of academics, students and employers will offer insight on programme content, experiential learning, integrative applications and employment opportunities specifically designed for prospective students.
Light refreshments will be provided and students will have the opportunity to have one to one consultations with a member of the Commerce team.