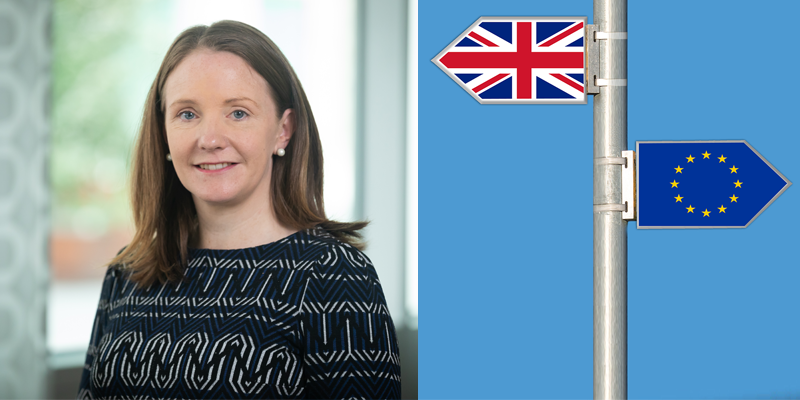 The Third Longfield Lecture in Economics will be given by Dr Martina Lawless of the Economic and Social Research Institute on "After Brexit – What next for EU-UK trade?"
The purpose of the annual lecture series is to invite eminent speakers to address contemporary economic issues for a general audience, to contribute positively to public discourse. This is an important mission for us as a Department, an institution and as academics, and all the more with current global and local challenges.
The lecture is organized with the student Economics Society.
| | |
| --- | --- |
| Date | Monday, 10 February |
| Time | 6pm to 7:30pm |
| Venue | Room G18, Kane Building, University College Cork |
About the speaker
Dr Martina Lawless is an Associate Research Professor at the Economic and Social Research Institute (ESRI). She is a member of the Irish Fiscal Advisory Council. Dr Lawless previously worked as a research economist in the Central Bank of Ireland. She has a doctorate from Trinity College Dublin. Her research has focused primarily on firm-level dynamics and decision-making, taxation, firm credit access, export diversification and innovation, and, more recently, the potential economic effects of Brexit on Ireland.
About the lecture
After three years of exit negotiations, the UK is officially no longer a member of the EU from 31 January 2020. This date is more the end of the beginning than the finalisation of the process with a new phase of negotiations to decide the longer-term relationship between the UK and EU about to commence. This lecture looks at some of the economic issues likely to dominate this second phase and the implications for Ireland of the different outcomes at stake.
About the lecture series
For information, the lecture series is named after one of Cork's foremost economists, Samuel Mountiford Longfield (1802 -1884), who was born in Desert Serges, near Enniskeane, in West Cork. He was appointed the first Whately Professor of Political Economy at Trinity College Dublin in 1832. According to his entry in Encyclopaedia Britannica he "rivalled [David] Ricardo's influence, especially Ricardo's notion that value is determined by the labour required to provide a good or service". Joseph Schumpeter claimed that Longfield provided "a reasonably complete and reasonably correct theory of distribution based upon the marginal productivity principle, not only the marginal cost principle", which means Longfield was an early forerunner of marginalism.
In addition, Longfield challenged the Malthusian idea that wages would remain stuck at a subsistence level and, optimistic about future economic growth; he presciently argued that innovation in agriculture would offset the effects of increased population. Longfield was actively engaged in policy advice and argued for the introduction of a Poor Law in Ireland that would be based along the lines of the 1834 English Poor Law.
The lecture highlights the contribution of this Cork-born economist and celebrate his achievements in his native place.
More information on Longfield is available from the Marginal Revolution University, Trinity College Dublin, the Encyclopaedia Britannica and JSTOR.