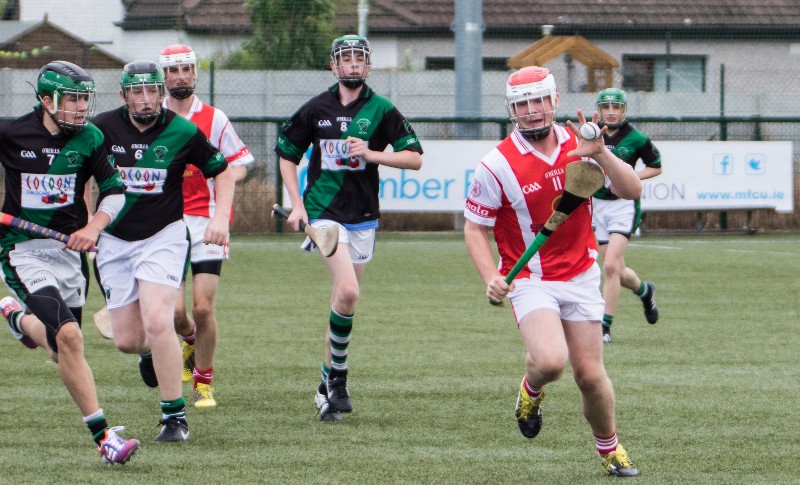 Speaking at the GAA Games Development Conference in Croke Park recently, CUBS Professor of Management and Marketing Anthony McDonnell shared insights from his field as part of a lifelong involvement with the GAA.
All too often, underage sports stars fail to live up to the hype and expectation thrust upon them by coaches, parents and in more extreme instances, the media.
Coaches and clubs who overly emphasise winning rather than development at underage level often run the risk of placing too much pressure on the highest performing players who can feel trapped by expectation and fixate on proving themselves worthy rather than enhancing their skills.
The level of expectation and unceasing pressure contributes to talented players either falling out of love with the game or losing their edge. This, in part, explains why so many underage stars fail to make it to the top level of the game.
For Professor Anthony McDonnell, coaches who employ short-term strategies stray from the GAA's mission and vision, both of which express a commitment to "lifelong participation". The increasing focus on elite player development is therefore out of sync with both statements, where the ambition is "to enable all our members achieve their full potential in their chosen roles".
Accordingly, Professor McDonnell questioned the overarching strategic goals of individual coaches and clubs while speaking at the GAA Games Development Conference in Croke Park, which had more than 800 in attendance.
Is the aim of under 12 or 14 coaches to win a county championship? Or should they be supporting each individual to become the best they can be over the duration of their playing career?"
This is particularly pertinent at underage level, where players are still developing physically but are subjected to generic match ratings when representative squads are being selected.
In fact, Professor McDonnell asked those in attendance, "are games in the depths of winter enough to tell us the potential merits of a promising young players and suffice to get onto such squads?"
"Is it really possible to identify such young players as standout stars of the future given there is so much growth and maturity still to take place? How do we deal with those that don't make such squads who might become disenchanted or whose confidence might suffer as a result and dropout from our games?"
For Professor McDonnell, clubs need to put an overall player development strategy together which then acts the primary starting point for all other actions.
Clubs need to then ask themselves, how they can best develop players to achieve their potential and maintain a lifelong participation in the game. Coaches need to align themselves with that strategy.
Alignment is vital across teams if clubs want to stay true to the bigger picture. The focus for coaches at most levels should be more centred on the progression of individuals.
Ultimately, Professor McDonnell believes the GAA needs to critically evaluate the move towards narrow academy models employed in many professional sports, as they tend to stifle development by comparing and passing judgement on players far too early. Without so doing, there is a danger that the GAA will become more removed from the grassroots which will ultimately have repercussions for the vitality and sustainability of the association.
Indeed, fast tracking talented players by selecting them to play in different teams across numerous grades can often thwart their development by placing them under too much pressure and decreasing their engagement over time.
Clubs need to ask themselves whose interest is being considered in such circumstances? The coach who wants to win or the player?
Instead, clubs need to become communities of lifelong learning where coaches instil unconscious decision making and promote soft skills that develop players rather than suffocate them.

Photo by Oisin Hurley courtesy of Flickr