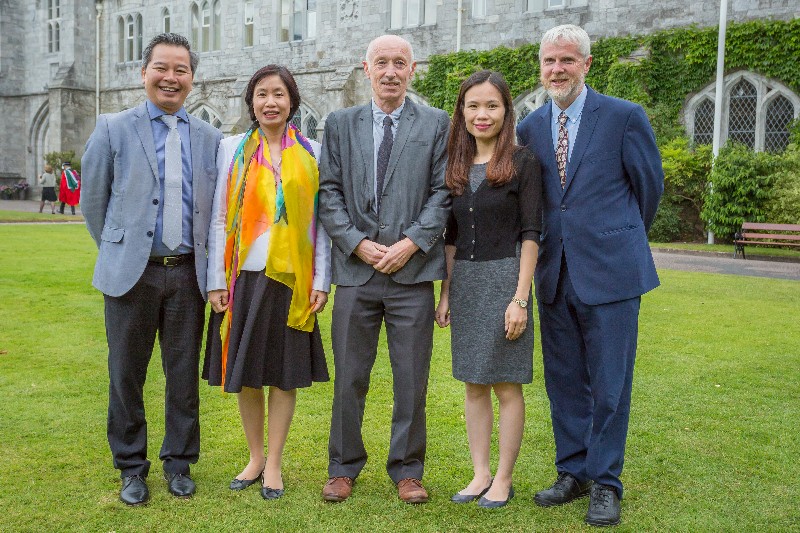 A new programme in International Development Studies was launched on 17 September 2018 in University of Social Sciences and Humanities (USSH), Vietnam, in conjunction with the Department of Food Business and Development in UCC.
Speaking at a ceremony marking the first intake of students to the new programme, Irish Ambassador to Vietnam Cáit Moran congratulated both UCC and USSH in bringing the programme to fruition over the past three years. The collaboration is funded by Irish Aid under its Vietnam Ireland Bilateral Education Exchange (VIBE), which has been running since 2016. During that time, there has been a series of exchange visits amongst academics, while Dr Nick Chisholm and Dr Edward Lahiff from UCC have been involved in lecturing and staff development activities at USSH in Hanoi.
USSH is the first institution in Vietnam to offer a programme in International Development Studies. Next year, it is hoped to add a new Masters in International Development Studies at USSH, again with support from UCC.
For more information, visit: http://ussh.vnu.edu.vn/d6/en-US/news/Irish-Ambassador-to-Vietnam-congratulates-the-first-students-majoring-International-Development-Studies-1-690-17617