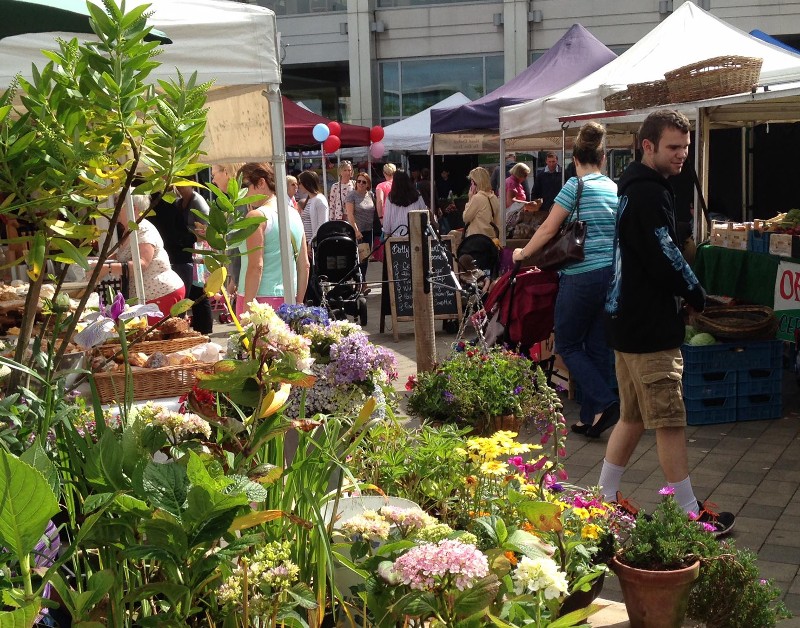 The Irish food and drink industry continues to thrive, despite uncertainty posed by Brexit and the threat of protectionist policies being introduced by United States.
Since 2010, the sector has recorded seven consecutive years of growth and seen exports increase by 41%. In 2016 alone, Bord Bia estimated Irish food and drink exports to be worth €11.15 billion.
What's more, prepared food and beverages make up 67% of the industry's exports and "European retail/foodservice buyers are increasingly looking towards Ireland as a source of high quality product".
Attaining a reputation for quality doesn't happen overnight. It's something that has been fostered throughout the industry - right from the smallest stall holder to multinational exporters.
Consumers throughout the globe now recognise terms such as food miles, and are demanding that products be made from real ingredients and by real people. Not only that, but consumers now associate with brands that promote environmental sustainability and tradition.
This move hasn't come about by accident. The horse meat scandal of February 2013 saw many of us become far more discerning when it came to purchasing food and we began to seek out farmers markets as alternatives to supermarkets.
Indeed, soon after the scandal, Bord Bia's then CEO, Aidan Cotter, wrote 'food markets have the potential to be the backbone of our local food systems, and integral parts of our economy and identity'.
Cotter pointed out that '82% of Irish consumers are now aware of the term "food miles" and the implications distance has on the food we purchase'.
'It is encouraging then, though perhaps not surprising, that 79% of consumers believe that local production results in higher-quality food products'.
Four years later, Cotter's vision appears to be coming to pass. Although price sensitivity remains an issue, consumers are now actively seeking out healthy food options and there has been a very noticeable increase in the availability of "rustic" products in recent years.
Professor Joe Bogue, Department of Food Business and Development at CUBS, believes consumers want "locally branded produce with short supply chains".
"There is a strong food culture within Cork. People see food entrepreneurs as a means of supporting the local economy, business and employment".
Offering nutritious local produce has always been a traditional strength of farmers markets, and remaining loyal to that practice remains a key objective for Rupert Hugh Jones - manager of the Mahon Point Farmers Market.
However, modern farmers markets are not just about offering agricultural producers an opportunity to showcase their produce, they have become cosmopolitan food markets in their own right.
By incorporating musicians and having hot food stalls produce an array of international dishes in front of your eyes, Jones has created an element of theatre that allows consumers a gastronomic experience.
Nevertheless, For Jones, running a successful market is about providing consumers with the right blend of hot food and traditional producers because it's the latter "who bring people back to the market each week".
In fact, despite there being up to 4,000 hungry people employed in the vicinity of Mahon Point Shopping Centre, very often it is the market's fish monger that sells out first. Similarly, on the day we visited, each of the fruit and veg stalls were enjoying a brisk trade, and we counted three stallholders selling milk. Consequently, at any one time, only one-third of stalls at Mahon Point are earmarked for hot food vendors.
Given that Jones has between 400-500 people on a waiting list to open a stall at the market, hot food producers must maintain the high standards consumers have come to expect.
Maintaining those standards has allowed the reputation of stall holders flourish, and enabled companies to scale from maintaining a stand at a farmers market to becoming large businesses on the national stage.
For Bogue this is hugely significant, as it demonstrates to students that entrepreneurship is a viable career path.
Indeed, as part of the BSc in Food Marketing and Entrepreneurship, final year students are asked to develop an original food product that could potentially be brought to market.
Labelled the Food Entrepreneurship Challenge, it forces students to think outside the box and not feel restricted by boundaries so to encourage an entrepreneurial mind-set.
CUBS will also be launching a new MSc in Food Business and Innovation programme in 2018, further underlining their commitment to fostering entrepreneurship.
However, promoting entrepreneurship is not just restricted to CUBS, Blackstone Launchpad is a campus-based experiential entrepreneurship programme open to all UCC students, staff and alumni offering coaching, ideation and venture creation support to help commercialise ideas.
Despite Jones' long waiting list, he also sees the value of offering budding entrepreneurs an opportunity to showcase their new products at farmers markets, allowing new producers set up free of charge on the market's first stall. This creates an interesting dynamic whereby the market is continually evolving and offering consumers new produce to sample each month.
By striking the right balance and providing customers with tables and chairs, incorporating live music and ensuring Mahon Point Farmers Market doesn't fall into the trap of becoming stale, Jones is fostering a hotbed of entrepreneurial activity.
In fact, such is its scale, Mahon Point Farmers Market continues to play host to Cork Coffee Roasters, Green Saffron and Glenilen Farm.
Although some might expect such organisations to outgrow the farmers market, they have each chosen to retain their stalls due to the volume of trade occurring at Mahon Point.
By focussing on the delivery of quality produce, Jones and the traders at Mahon Point Farmers Market have transformed a traditional market into a hotbed of entrepreneurial activity that has demonstrated the potential to reach a national audience.