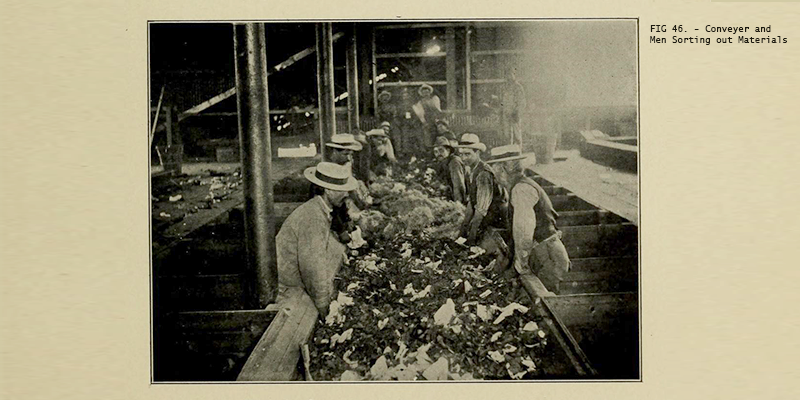 Business and management research naturally encompasses areas such as health & safety or occupational risk. Yet it is impossible to approach such a topic without encountering environmental effects or cultural factors, meaning that a breadth of understanding is crucial.
The challenge is, where does one begin to approach the complex, multi-layered issues facing our society. Leading researchers at Cork University Business School, such as Professor Matthias Beck in the Department of Management and Marketing, start by reaching out to their networks in order to make a real impact across industry.
As an expert in the field of health and safety and occupational health, Professor Beck was invited by Oxford University Press to detail the relevant academic contributions that focus on different environmental, political and health issues relating to the management of hazardous waste.
Given that the study is not strictly aligned with his own research or associated with the research being conducted in traditional business schools, Professor Beck took an interdisciplinary approach when compiling the bibliography.
Leaning on his extensive professional network, Professor Beck identified the key themes and relating to hazardous waste and the literature associated with them.
As a result, Professor Beck's contribution to the Oxford Bibliography introduces readers to a broad spectrum of subject areas and acts as a pathway to the most accurate and reliable literature on hazardous waste.
The breadth of the undertaking, which was one of Professor Beck's first major research projects since joining CUBS, covers an array of subject areas ranging from the management of hazardous waste, its disposal, treatment and damaging health effects.
The interdisciplinary nature of Professor Beck's contribution is underlined by the inclusion of literature on environmental justice, community opposition movements, the transnational flow of hazardous waste material, and the developing research on hazardous waste in former conflict environments.
In order to offer some context, Professor Beck introduces his contribution by describing how the disposal of such waste has consistently been a serious issue facing human civilisation.
Indeed, the study of environmental regulation and policymaking around hazardous waste remains underdeveloped according to Professor Beck in his contribution to the Oxford Bibliography.
Touching on the methods employed by the Athenians, Romans, and Asian societies in dealing with hazardous waste, Professor Beck demonstrates how these ancient civilisations required that various waste products be disposed of outside urban areas.
Although medieval European cities established rudimentary regulatory frameworks governing the disposal of hazardous waste, they were often ignored by citizens, many of whom fell victim to disease and squalor as a result.
It wasn't until the mid-19th century and the creation of public health movements that the disposal of waste became a serious legislative issue.
However, despite the introduction of legislation at a national level and various international treaties governing the disposal of hazardous, the practice remains challenging in the 21st century.
Unlike other resources which can focus on a single disciplinary angle, the Oxford Bibliography is designed to help students identify key texts across an array of disciplines in single subject areas. For researchers the Oxford Bibliographics Online are a thorough and wide-ranging introduction to a new topic, much like a "Wikipedia for Academia".
This was something which attracted Professor Beck to the project, as it allowed him to broaden his horizons and engage with academics and literature in numerous fields.