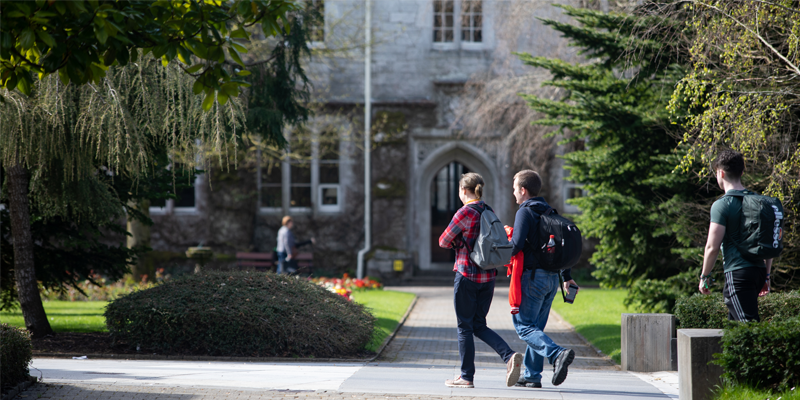 Congratulations to all students who have received Leaving Certificate results this week!
We look forward to welcoming you to Cork University Business School in UCC over the coming weeks. A dedicated UCC webpage has been created to support incoming first-year students.
While COVID still remains a concern in all our minds, we in CUBS, and UCC in general, have put in place many new regulations and standards to be able to provide a warm and safe welcome to all new students. Every effort is being made to ensure you have the best possible college experience in the circumstances.
Should you be disappointed by results, have queries about predicted grades or how CAO offers will operate the Leaving Certificate Student Helpline - 1800 265 165 (provided by the National Parents Council post-primary (NPC-PP) is available.
Over the next number of weeks new students will be informed about matters such as registration, module choice and return to campus polices. The most up to date information for current students in relation to timetables and teaching delivery in CUBS is available here. You will be able to access your personal timetable on Canvas.
For now, however, we again wish to congratulate all students who have received results and look forward to meeting those of you who will be attending Cork University Business School.
Should you have any queries, please feel free to reach out to the Cork University Business School Office at business-school@ucc.ie or the College of Business and Law Student Recruitment & Liaison Officer Anne Wallace at a.wallace@ucc.ie