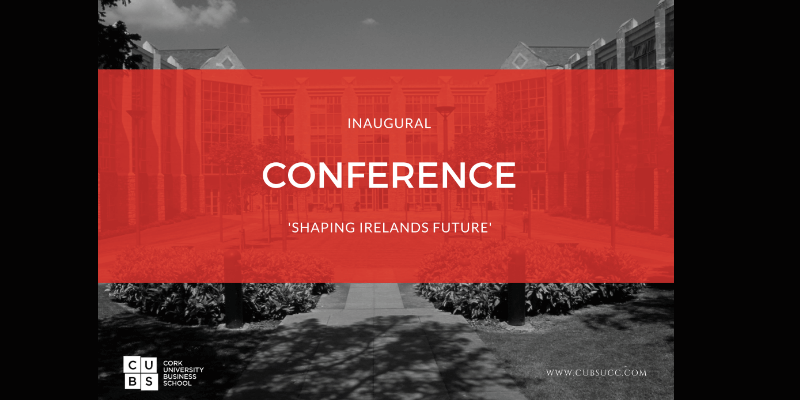 CUBS are proud to announce the inaugural CUBS Conference, which will take place in the Cork Opera House. The event will showcase world class speakers and panellists from business, finance and technology.  
The inaugural student-led student-focused Cork University Business School Conference will take place on Monday 6th March. The theme of the conference is 'Shaping Ireland's Future'.
This day-long event is organised by the Accounting and Finance Society, the Business Information Systems Society, the Commerce Society, and the Entrepreneurship and Social Society in association with CUBS.
Click for more information on the event