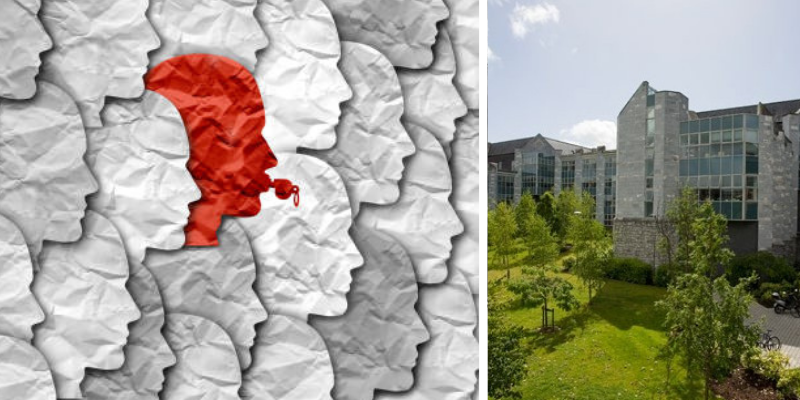 CUBS and the HRRC present, "Whistleblowing and Advocacy Groups".
Whistleblowing is a phenomenon that is not going away. New whistleblower protection laws are being implemented in the EU and other countries. Many organizations are changing their practices to adapt, and to encourage whistleblower disclosures. While this is a step forward, experience tells us that legal protections are not enough- that other types of supports are needed and societal awareness of the benefits needs to be increased.
CUBS and the HRRC present "Whistleblowing and Advocacy Groups", the second webinar in the series "External partners: When disclosures are made outside the organization" run in conjunction with NUI Galway, Maynooth University and the whistleblowingimpact.org team. We welcome three speakers from the field of whistleblowing advocacy to speak about their experiences of working with whistleblowers, and the best practices, challenges and lessons learned."
This event is chaired by Dr. Meghan Van Portfliet.
Event Speakers
Bob Matheson
Bob Matheson is the Head of Advice & Advocacy at the UK's whistleblowing charity Protect (formerly Public Concern at Work). Bob manages the charity's legal advice centre, in addition to being one of the organisation's senior advisers. In his six years at the organisation, Bob has directly advised over 2000 whistleblowers, and supervised the advice of many more. The free legal advice service, which has been running since 1993, has advised over 45,000 individuals in its history.
In addition to his work with the advice services at Protect, Bob also leads on the charity's legal intervention work, where Protect make independent representations to the senior courts on key whistleblowing cases. Most recently, this involved a case in the UK's Supreme Court considering whether judges should have whistleblowing rights.
Bob has spoken around the world on the topic of whistleblowing and has regularly contributed to media content covering the topic. Probably because of his surname, Bob is better thought of in Scotland, than England: where he has contributed to a government review into whistleblowing in the police service; sat on the working group which developed whistleblowing standards for NHS Scotland; and gave evidence to the Scottish Parliament's Health and Sport Select Committee on whistleblowing in the health service.
John Devitt
John Devitt is Chief Executive of Transparency International (TI)'s chapter in Ireland. Since founding TI Ireland in 2004, John lobbied for the Protected Disclosures Act and advised the Irish Government on the legislation. He has also advised a number of international organisations, including the UN, Council of Europe and European Commission on whistleblower protection. In 2011, John established TI Ireland's Speak Up Helpline which has supported over 2,000 people reporting wrongdoing and in 2016 co-founded the Transparency Legal Advice Centre which has given legal advice to almost 100 people making protected disclosures. He is also Trustee and former Chairperson of the Whistleblowing International Network and an Advisory Board Member of the Middlesex University Whistleblowing Research Unit.
Amanda Hitt
Amanda Hitt has been a champion and visionary for protecting and empowering food system whistleblowers for over a decade. Hitt is the founder and director of the Food Integrity Campaign of the Government Accountability Project. Hitt's clients have included USDA food safety inspectors in ultra-high-speed slaughterhouses, contract poultry farmers faced with exploitative contracts and company retaliation, and animal researchers privy to taxpayer-funded waste and cruelty. In addition to litigating whistleblowers' cases, Hitt and her team work to draw public attention to these whistleblowers' stories and to turn their revelations into food system and legal reforms. Hitt's clients come from varied economic sectors and backgrounds – from factory workers to CEO's. Through assisting her clients, Hitt has learned first-hand the importance of bringing diverse voices together to create change.
| | |
| --- | --- |
| Date | March 2nd 2022 |
| Time | 1.00 pm |
| Location | Online - Zoom |
| Register | Here |
Funded by the NUI Grant for Early Career Academics 2022.